Tubing Trailers For Sale in Alabama
This is the line of our the most valuable utility trailers for sale. Low cost utility trailers for less are also called small trailers in Alabama. These utility trailers are also heavy duty, have 2"x2" tubing iron frame on the bottom which makes them very strong and quality - around 600 lb. Payload capacity is 2900 lb. This is a great small trailer for pulling with your car, van, suv or truck.
We make only the best quality utility trailers.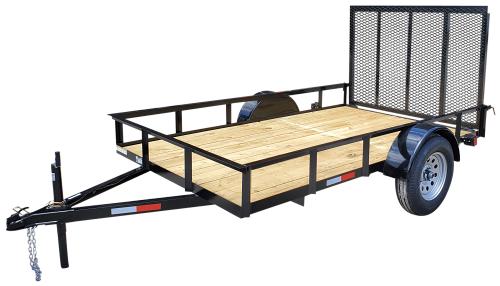 Tubing Trailers Specifications
Tripple angle A frame
2"x 2" angle iron on the bottom
2"x2" tubing top rail and side posts
Treated wood floor
Side height 1'
4-way flat electrical plug
2" coupler with safety chain
4' gate, 1"x1" tubing
Tires 15"
Jack